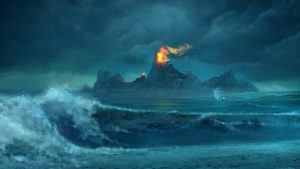 Last week I received an email from an agent regarding my current manuscript Kranken Gears, a fantasy that's on submission. It was from an agent who knows I've already done several R&Rs (Revise & Resubmit) for other agents. Truly, it's a bit like the R&R Pokey – put more bad guy in, no take the bad guy out, put more world building in, no now take it all out. Put more of these characters in, no, now take them all out (except for the main), bring the word count up, no bring the word count down…*continues to hum the pokey*
Seriously, they each wanted something incredibly different from the other requests so now there's multiple flavors of Kranken Gears on my drive.
Don't misinterpret, there's nothing wrong with any of these R&R requests. What they've done is illuminate the basic truth that readers have individual tastes and that is precisely what editors and agents are at their soft, plushy core – great lovers of books. Readers.
Anyway, I digress, she sent me an email with these lovely, thoughtful insights and suggestions on how to make the novel better. I understood and agreed with her assessments except for one – when she said this probably wasn't what I wanted to hear. That confused me because she invited me to resend the manuscript once it was revised which made it more of an opportunity than anything else. So I couldn't figure out why it confused me until tonight whilst pondering her assessments and how to best incorporate them in the Sacred Pool (that'd be my whirlpool where Ideas are born). Water, that great clarifier of thoughts, led me to the answer.
Yes, I want an agent – the right agent. So yes, I one day do want to hear an offer of representation from someone who is the right partner for me and my work to help get the story into the hands of publishers and thus the readers. So, yeah, I do want to hear that.
But. And I mean that but most emphatically – was what she said in this email something I didn't want to hear?
No. It's precisely what I wanted, perhaps even needed, to hear because the detailed advice within her email has given me more tools to hone my story, to create the very best I can for my readers so that I can one day hear the words I covet. Words from that most precious of people – readers. They perhaps won't be said exactly this way but the gist will be the same.
"I love your story! The characters are amazing! They made me forget about <enter any of life's myriad of maladies here>. Oh, oh! And when will the next book be out? I can't wait!"
That is what I want to hear.
Any advice that comes along that helps in that endeavor, any amount of revisions, any number of hours in the Sacred Pool devising better ways to immerse the reader in my worlds and stories is what I need to hear or do so that one day some reader out there will send me an email that says –
"Omg! It's my favorite book!"