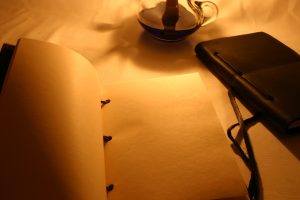 Ah yes, tis that time of year when social media is inundated with posts on how many words your friends have written in a day, laments on not hitting word count goals, celebrations on exceeding goals etc. Truly it'd make one think that all writers are engrossed in this strange NaNoWriMo (National Novel Writing Month) tradition in which writers scramble to splatter 50k words on their pages during the month of November.
This is the time of year when some writers are at optimum stress levels, their emotions swinging wildly hither and yon depending on if they hit their daily word count or not. But, it doesn't have to be that way.
Here are 9 tips to put NaNo in perspective and keep a modicum of sanity:
1. Contrary to what social media posts would have you believe NaNo is not something all writers participate in. Many authors write year round, not just November, so this is just another month in our writing calendars. Don't let social pressure or other writers guilt you into participating if you don't want to or don't feel it'd be productive for your writing. The most important thing is to write in a way that fits YOU, in a way that allows you to create your best work. If NaNo fits, use it. If it doesn't, dump it.
2. If you do choose to participate, knowing that, besides the YA market, 50k words is not a novel can take pressure off. Most adult genres require 70-110k to be considered novel length, which means that 50k is a rough draft. So relax, all first drafts suck. Embrace the suck. Love the suck. You can always fix it once the heat of NaNo wears off.
3. Or not…I hear from many writers who are discouraged by NaNo because what they're left with at the end is 50k of…well…mess. So focused were they on puking those words on the page that they left no time to make sure that those words were making sense. That the plot worked. That the characters shined. So come December, they're staring at a monstrosity that would take months to re-do or might not be salvageable. If you find this happening, forget the word count. If you end up with 10-15k of good, solid writing at the end of the month then you've won.
4. NaNo is really about inspiring you to write. If you write each day, you're a winner whether or not you hit the 50k mark. Enjoy the process. Don't stress it. After all, stress is one of the most diabolical murderers of creativity.
5. Take time off. That's right, procrastinate. Some of our best ideas are born of, as Stephen King puts it, the boys in the basement.
6. When you say no, mean no. Turn off the phone, keep it off. Turn off emails, keep it off. If you decline a dinner request, movie, hangout with friends don't let them weasel you into changing your mind. Your writing time is precious and if you don't treat it that way, no one will.
7. Celebrate your accomplishments. Even if you didn't hit your daily word count goal, chances are that you wrote something or learned something about your story or writing habits that is worthy of celebrating or at least a mental pat on the back.
8. Keep reassessing. Yeah, this will likely cut into your time but it's worth it. By always assessing if the story, plot, characters are on the right path, if you can add more trouble, throw more blockades up or go deeper – and taking the time to change it now – it not only makes for a better story but also eliminates a lot of time-devouring revisions later.
9. Remember, the pinnacle of success for an author isn't churning out word count, it's creating stories that delight, engage and enthrall the reader. If you've done that, it's a win no matter how many or how few words you put on the page this month.