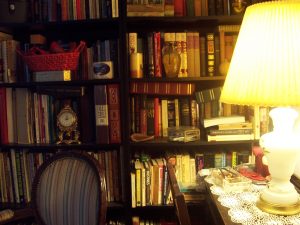 It's Christmas and you have one of those weird creatures to buy for – the ever elusive writer. Whatever to do?
Despite our strange habits, oddities and general mayhem there's one thing that writers covet above all others – books! Yup. All sorts. Big ones, small ones, snazzy ones, raggy ones. Doesn't matter, they each contain the stuff our dreams are made of.
Chances are, your writer has a Wish List of books in their favorite genres that could encompass several known worlds and perhaps a few that have yet to be discovered. By all means, please gift them! But if you also want to show support for their chosen insanity career, please consider these. I own each of them and can vouch for their awesomeness, it's true. See. They're right behind me.
Listed in no particular order: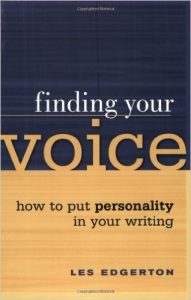 Finding Your Voice is one of my all-time favorites to recommend. It helps break the shackles of vanilla and thrust writers into the realm of the unique. Also check out Les' Hooked: Write Fiction that Grabs Readers at Page One & Never Lets Them Go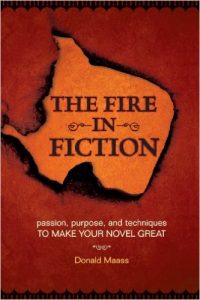 The Fire in Fiction does exactly what it promises by lighting a fire in the writer's creative soul to push their craft to the next level. You can also pre-order Donald's newest book, The Emotional Craft of Fiction: How to Write the Story Beneath the Surface, which releases on December 30th.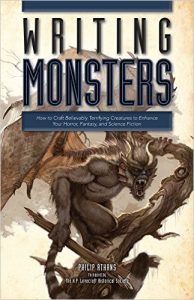 Writing Monsters  is an invaluable resource that teaches writers how to create believable monsters of all sorts to terrify their readers. If your writer is into Fantasy &/or Sci Fi, also check out The Guide to Writing Fantasy & Science Fiction: 6 Steps to Writing & Publishing Your Bestseller!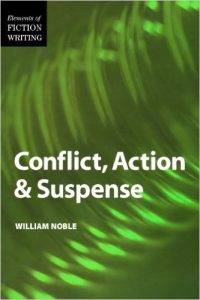 Conflict, Action & Suspense ah the very core of what makes fiction exciting! Without which, we'd be left with ever-so-dull drudgery. A must have for every writer's shelf.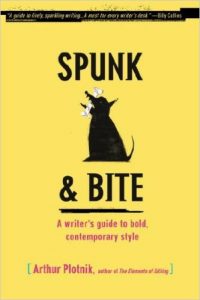 Spunk & Bite  puts the snap in fiction. Knowing the rules is great, but knowing when and how to break them is the thing bestsellers are made of.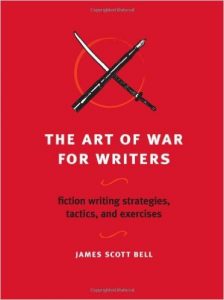 The Art of War for Writers is filled with easy to read, easy to digest tips on writing that can instantly help any writer – fledgling or advanced. I'd also recommend all of James' books. Yup. All of them. Go on, get them. They're all stellar. Including another of my personal favorites, The Mental Game of Writing: How to Overcome Obstacles, Stay Creative and Productive, and Free Your Mind for Success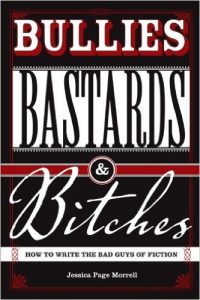 Bullies, Bastards, & Bitches are at the very center of chaos and destruction in fiction. Villany, oh foul Villany, where would we be without you?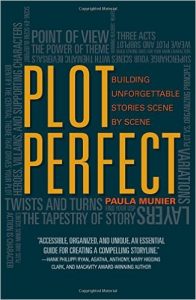 Plot Perfect is an all-around inspiring book on creating novels worthy of the eyes of readers. I'd also suggest another one of Paula's goodies Writing with Quiet Hands: How to Shape Your Writing to Resonate with Readers.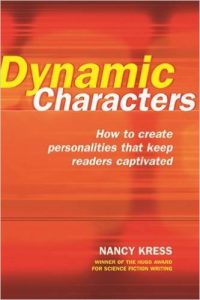 Dynamic Characters are the creatures through which our victims readers experience the story, view the world, experience the thrills, chills and terrors. Along the same line is Nancy's Characters, Emotion & Viewpoint: Techniques and Exercises for Crafting Dynamic Characters and Effective Viewpoints.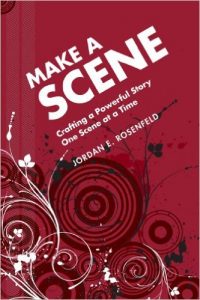 Make a Scene and they will come 🙂  Seriously though, this is pretty close to being THE book on creating vivid scenes that thrust the story forward and for creating multiple layers within your scenes to keep the readers buckled in until the very end.
And this very post is proof that we writers are obsessive about books. Couldn't even stick to the 10 promised in the title. Tisk. Ah well, there's worse addictions.
Have a Creative Christmas!